ShadowGun (1.1.0 Update) On All WVGA Android phones Xperia play,x10,ray,neo,arc,htc,evo3D,Desire & HD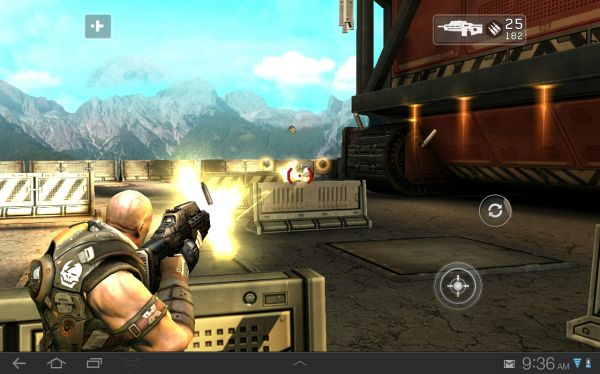 3rd person action shooter game ShadowGun ,its awesome game and very adictive.
CRUSH, KILL, DESTROY!
- Featuring the most advanced combat A.I. to date—enemies flank, seek cover, and utilize teamwork to take you down! Battle automated sentries, aerial drones, and other lethal foes—tactical maneuvers are based upon actual military strategy!
- Solve hacking mini-games to whet your nerdly appetite, then get back to blasting!
CONSOLE-QUALITY GRAPHICS!
- It ain't just pretty—it's gorgeous! Advanced lighting effects, beautifully rendered environments, and pro voices make this one of the most advanced games for your smartphone!
LIKE YOUR SCI-FI SOAKED IN BLOOD?
- Immersive storyline with multiple outcomes! You decide how it ends!
- The first installment in a major franchise!
- Unlock the detailed "Shadowpedia", and read more about the SHADOWGUN universe!
FROM THE MIND OF A MADMAN!
- Survive the onslaught of Dr. Simon's deadly creations, including level bosses, mutated grunts, killer machines, and more!
Xperia Play Optimized
Update 1.1.0
- The story directly follows the events of original Shadowgun
- 4 new levels
- New enemy creature
- New gun
- New type of gaming interaction
- New collectibles
- New soundtrack
- Lot of new graphics, animations and cutscenes
Download Link:
ShadowGun Apk
ShadowGun(1.1.0) data files
Install apk and extract data files to SDCard/Android/Data/